36 Wood Mushrooms on Driftwood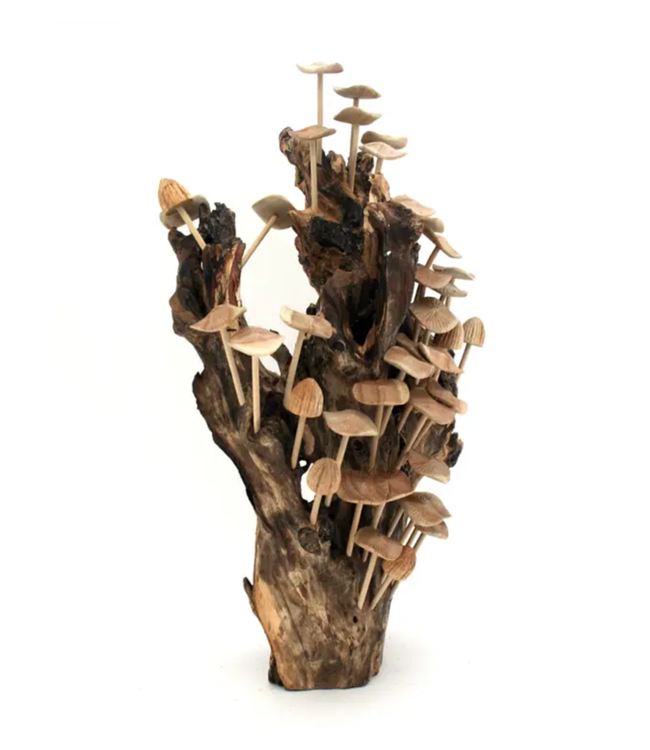 Product description
Thirty-Six mushrooms on driftwood hand carved from Indonesia. This is a natural item that will have variance in actual size and placement of mushrooms. The quantity of mushrooms will be accurate, and the actual shape of the wood will differ for each individual item.
Dimensions:
Size is approximately 8" x 8" x 24"
Individual mushrooms are approximately 3" tall.
Recently viewed